Image gallery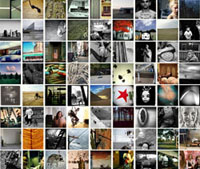 Include in your web so many galleries as you need. We offer you the tools to turn your website into a catalog or an online showcase, blog or a photoblog fully integrated with the rest of the web. Did you find this offer anywhere else?

You only need to upload to the server and web images automatically submitted in one of the three available models gallery.

If you want to see what they are versatile and stylish our galleries, visit the demo page of our web galleries of example.

Once you have created your website, you have access to all pages to add, modify or remove graphics or multimedia galleries. Completely autonomously, and therefore free by clicking.
If a picture

is worth a thousand

words

.

How many words

is worth a

complete gallery

?