Weblog and content subscription services to users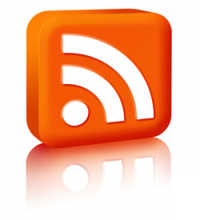 Having a blog on your website will allow you to offer visitors current contents, varied and fresh. Unlike the rest of the web pages, with more corporate content (descriptive of its business and its products and services), a blog allows you to provide special content timely interest and relevance: review comments today in its field, explanations techniques on developments in the market, etc. .. Also, if you enable the option to receive comments, readers can participate in the topic, enrich your website and visit more often to monitor developments.
These are contained in the continuous renewal that squeeze the maximum integration with social networks embedded links (such as "like" on facebook) that extend their viral web form to a network of potential customers much wider.

Moreover, like having so much content and volatility currently require visitors to check the web continueamente, have content subscription services, which inform visitors entered automatically whenever there is a change on the web. A part of the followers in social networks, the web allows additional subscription types:
Subscribe to

entire site

:

By

RSS

link to

automatically

generated

, visitors can

add

dynamic

markers

that

will keep them

abreast of

any changes

in

your

web

content

.

Subscribe to the

blog:

Registered users

can

subscribe to the

blog

so that

will

email

each

new article

published

in it.

Subscribe to

specific content

:

If

a comment

or

blog post

are particularly relevant

for a visitor

, you can

subscribe to it

so

you

will be notified

by

email

every

time there is

something new

on the subject.

Subscribe to

newsletter

: If you are

interested in sending

newsletters

(

electronic

newsletters

)

,

the system will

collect

for you

the addresses of the

users interested

in receiving

so that

you only need to

export the list

of email

subscribers

and send

the newsletter

to

you

created

through

a

service

bulk email

sending.
The

interactivity offered by

Web

2.0

services

and

the

viral

spread

of social networking

will increase

your web traffic

and

visitor

loyalty

.

Check it

!